See on Scoop.it – Living Leadership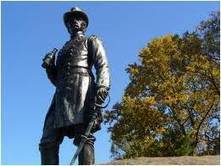 So much of our day as leaders is caught up in dealing with the here and now. Too many meetings; too much information; caught in the middle between satisfying the demands of those we report to at the top and providing guidance to those who depend on us for direction. At a time in human history where technology has enabled us to be engaged in countless conversations simultaneously, it's never been easier to get pulled down into the details and miss the larger understanding of what is actually unfolding around us.
Matthew Fritz's insight:
Our perspective as leaders is based on the sum of our knowledge, experiences, and choices. It represents the way we see ourselves and situations, how we judge the relative importance of things occurring around us, and ultimately, influences our decisions and actions. Don't allow the natural fog and friction of your present circumstances to obscure your view of what is really happening around you. Make it a priority to pause from time to time and gain some perspective. Step away from the all-absorbing details in front of you, and reconnect to the bigger picture unfolding around you. You just might be surprised at what you discover when you make it a priority to routinely take a broader view of your situation.
See on generalleadership.com