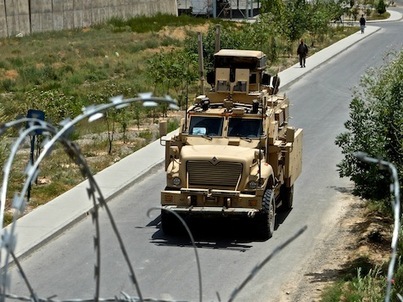 Fighting erupted in the pre-dawn hours of July 17th, after heavily armed insurgents penetrated the airfield's outer defenses to strike at Forward Operational Base (FOB) Oqab, the headquarters of the US Air Force's 438th Air Expeditionary Wing. As the attack spiraled, eyewitnesses on the scene reported, weapons fire spilled over into neighborhoods along the Qasaba Road, shut down military and civilian air traffic into Kabul, and diverted US and international flights to Bagram, and as far away as Mazar-i-Sharif.
Source: www.breitbart.com
I don't publish a lot of overtly military feeds here, but this one caught my attention….as I was there to witness this one first hand. I and my teammates are fortunate to be here today thanks to the quick, professional and heroic actions of our defenders who answered their call in spades. Anyone who says Air Force airmen aren't capable in battle weren't there to see my brothers and sisters in arms throw 3000 rounds of lead downrange towards an enemy that kept on coming. 17 July is truly a day I will never forget–and I'm glad to see this story make the news to tell their tale.
See on Scoop.it – Living Leadership