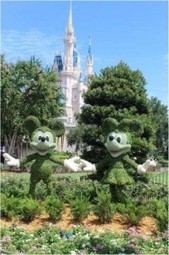 A little wow may not change the world, but it can certainly motivate, inspire, and show appreciation for those upon who we rely every day.
Source: generalleadership.com
My good friend, David Cohen, shares his unique insight and wit with this great article which acknowledges that the little things in an experience–when totalled together–can make the difference between a positive and a negative experience. Never understimate the power of individuals to make small transactions which act as deposits of good-feelings for your customers, partners, colleagues and friends!
See on Scoop.it – Living Leadership