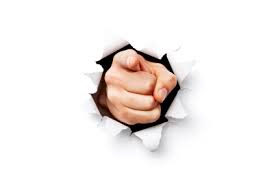 The need to reimagine and recast how we think about leadership has never been greater. In my view, too many of us have allowed our understanding of leadership to grow stagnant, contributing to why we face so many daunting problems in our society today. Now is the time to discover the leader within all of us. Now is the time to accept that leadership is meant to be more verb than noun, more active than passive.
Source: blogs.hbr.org
Engaging with your team–truly supporting and interacting–is leadership in it's finest form. This collaborative engagement defines leaders, as well as the effectiveness of their teams. Seek to engage at all levels, and hold your team leaders accountable to do the same. Only then can the individuals achieve something greater than teammates, by themselves, could have otherwised achieved…that is, "greatness."
See on Scoop.it – Living Leadership