See on Scoop.it – Living Leadership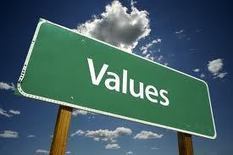 At the turn of the Twentieth Century, a newly ordained minister was traveling through the Ozarks of Southern Missouri and made what became a momentous observation. More than a new church, what was most needed was a secondary school that would meet the needs of the rural, poor, farm families of the region. Thus began the dream that quickly became reality in 1906 with the founding of The School of the Ozarks. James Forsythe's founding principle was based on the strong work ethic found in abundance among the hard scrabble youth that would form the student body. The school would be largely self supporting with the students providing the labor. Fifty five years later, I showed up. During the next four years, I acquired all of what became my work ethic, most of what I know about leadership and a lifelong belief in the synergism of the two.
Matthew Fritz's insight:
Steadfast personal values are the foundation of effective leadership. Personal values, clearly communicated, consistently demonstrated and mutually shared among all members of a team provide the cohesion for the unity of effort required to accomplish a task, objective, or mission. A leader's vision establishes the destination but it is his or her mutually shared personal values that determine and stay the organization's course. Developing mutually shared values is a challenge and it is also the leader's responsibility. It is the leader's greatest responsibility.
See on generalleadership.com