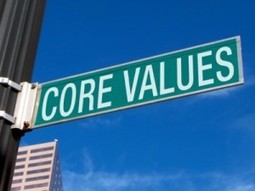 Being a leader is certainly not an easy job. As a leader, you have to deal with high levels of responsibility and pressure. Expectations are very high, no matte(…) (Leadership: Do You Practice What You Preach?
Source: www.toddnielsen.com
All too often, leaders fail to realize that they are the brand of their company and their team. All of us have heard it before: "lead from the front!" The challenge for real leaders is following through . . .and leading from within.
See on Scoop.it – Living Leadership