See on Scoop.it – Living Leadership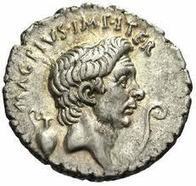 There is a famous story of a nobleman, Sir Philip Sidney, who, fighting for his beloved England in the sixteenth century, was mortally wounded on the battlefield. Though he was desperately thirsty from loss of blood, he chose to do the unexpected and gave away his water flask to a dying young soldier. His final words, "Thy necessity is yet greater than mine," serve as a stark contrast to how the majority of people of power, privilege, and position of his era would have likely acted in that moment, had they found themselves facing the same choice.
Examples of leaders like Sir Philip Sydney provide us with living, breathing definitions of character. And although we use this word frequently, we rarely take the time to fully unpack and understand it, despite its almost unquantifiable significance to us as human beings. <>
Matthew Fritz's insight:
Without character, the foundation of trust is broken. All to often, self-serving leaders (as opposed to servant leaders) betray the trust of their Team and erode the performance of the organization. This is true at all levels–integrity and character define the person, which defines their leadership and their ability to inspire. What are you doing to exercise and build your character?
See on mediocreme.com