See on Scoop.it – Living Leadership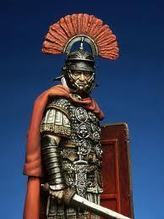 Of the many timeless accomplishments of the ancient Greeks, perhaps none is as important as their documenting the significance of virtues: a basic moral guide to good living. Virtues serve as the cornerstone of our ability to consistently bring out the best in ourselves as well as those around us. In fact, the great philosopher Aristotle's first rule for being good is that there are no rules. Excelling as a leader, in his view, is about doing the best thing you can in each situation you face.
Matthew Fritz's insight:
We would be wise to remember that we strengthen our character through the habitual practice of sound moral habits we call virtues. As we routinely practice these virtues we strengthen the quality of our minds, our wills, and our hearts. Enabling us to little-by-little become the kind of leader we want to be and others deserve to see.
See on generalleadership.com