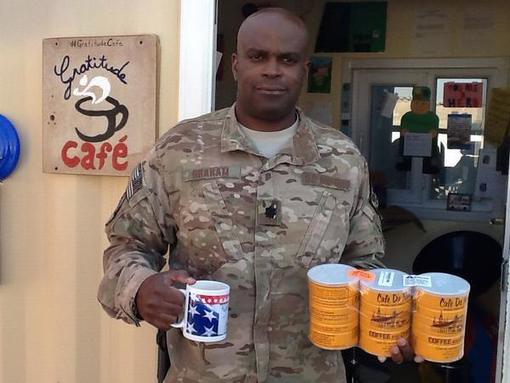 Gratitude Café is the exact opposite of an officers' club. At this U.S. military-run java joint, only senior leaders are allowed to work the counter.
Sourced through Scoop.it from: www.foodrepublic.com
To get a cup of coffee at Gratitude Café, you're going to need a heavily armed escort and the right paperwork. The tiny coffee shop is located in the U.S. Air Force's Forward Operating Base Oqab (which means "eagle" in the Afghan language), a small compound of only a few acres surrounded by concrete walls and barbed wire in a corner of Kabul International Airport on the outskirts of Kabul, Afghanistan. It's home to roughly a dozen senior-level officers and approximately 40 security personnel. Another 230 or so troops call it their home base, though they are housed nearby.
See on Scoop.it – Living Leadership