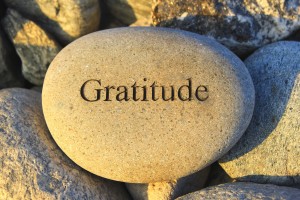 Gratitude happens when some kindness exceeds expectations, when it is undeserved. Gratitude is a sort of laughter of the heart that comes about after some surprising kindness.
Sourced through Scoop.it from: mobile.nytimes.com & friend Perry Jobe Smith
While deployed for a year to Afghanistan, we had expressions of gratitude shipped to our team from well-wishers all over the country. Items included coffee, snacks, cards and letters. The expressions of gratitude were so copious, we opened up the #GratitudeCafe as a single point of collection, distribution and sharing. Each new day in Kabul, sipping coffee sent from a new friend or motivator somewhere in Iowa, surrounded by cards from cub scouts in Tennessee, and munching a cookie sent from a widow in Florida we would gather and smile, enveloped in the tangible expression of gratitude from people back home. I still keep in touch with many of the original #GratitudeCafe instigators and suppliers — volunteers all — and am grateful for their friendship, and most of all their example of graciousness in a challenging time.
Thanks to my friend Perry Jobe Smith (Twitter: @PerryJobeSmith), one of those original graciously kind hearts who made #GratitudeCafe possible, for bringing this article to my attention. He, and others like him, are examples of gratitude and (at the time) anonymous friendship I will always treasure and attempt to model in my own life.
See on Scoop.it – Living Leadership