See on Scoop.it – Living Leadership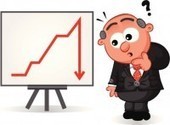 Not everyone is meant to be a leader, but for those of you who are already leaders or aspiring to be leaders, there are a lot of lessons you can learn. Today, I've written ten reasons why leaders fail.
Matthew Fritz's insight:
Failure becomes an option when the leader fails to recognize their own weaknesses and allows hubris to prevent learning, growth, openness, and team success. There is a fine-line between dictator and leader–which side of the line are you walking on today with your Team?
See on quickbase.intuit.com