See on Scoop.it – Living Leadership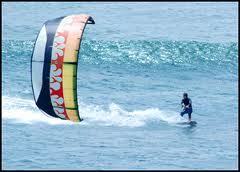 I recently had an interesting dream. In the dream I was on top of a very large hill overlooking a lake. A man was chasing me and we were struggling over a small(…) (What's The Leadership Parachute That Helps You Escape Disaster?
Matthew Fritz's insight:
Not to imply an escape plan, but rather a soft-landing–your parachute is your backup and your lifeline. It's a ripcord you pull when you need it–but you better have it when the time comes!
See on www.toddnielsen.com