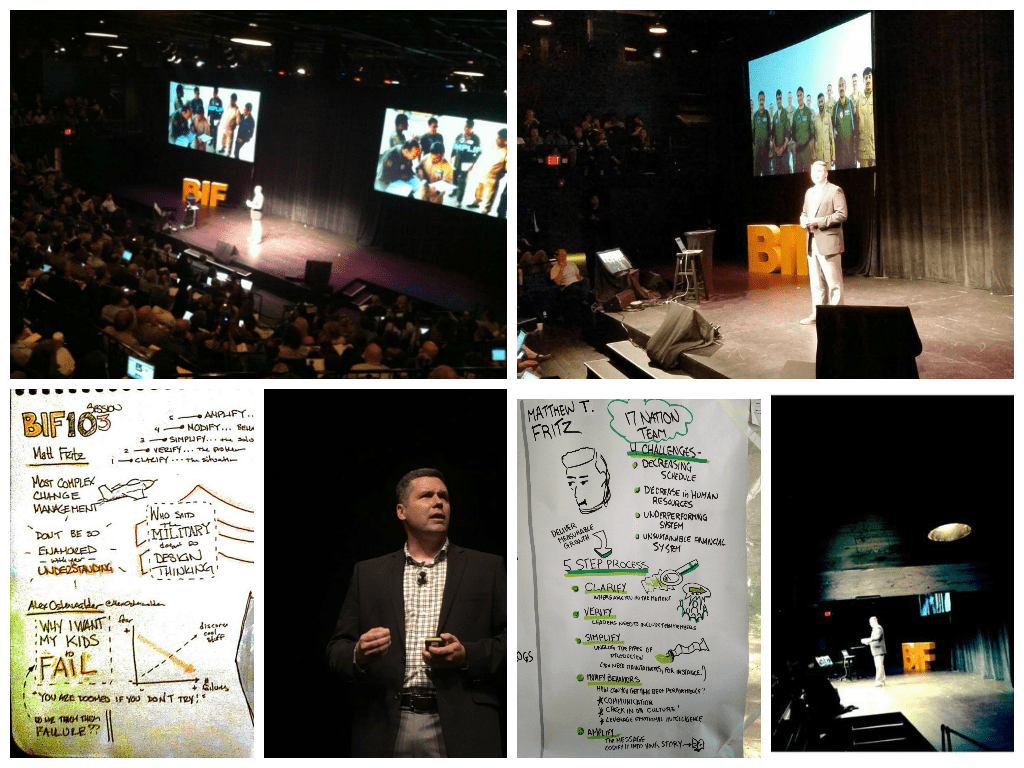 Without a doubt, it was an honor to share in the experience of #BIF10 (the Business Innovation Factory Summit in Providence, RI 18-19 Sep 2014).  The opportunity to share my story…OUR story of complex change management and business modeling…was truly a gift.  The best part of the summit, however, was the opportunity to make personal connections with so many people who I felt as though I've known for so long.  Until this summit, many of these familiar connections in my life were comprised of Twitter handles, Facebook names, LinkedIn profiles or pixels.  The opportunity to interact–in person–was incredible.  The humbling experience of having people call me out by name and honor me with their comments of reading, following, or interacting with me online was beyond joyful.  Overall, it was a magical two-day experience I would recommend to anyone seeking an opportunity to explore topics such as innovation, communication, development, inspiration and community.
I would especially like to highlight Saul Kaplan (Twitter: @skap5) and his amazing team who put together the event and made it the incredible experience we all enjoyed so much.  Bringing together such amazing talent, then producing a seamless event, is a monumental project which they made look both effortless and spectacular. The true hero, in my mind, is my good friend and mentor, Deborah Mills-Scofield (Twitter: @dscofield) who encouraged me to find a new voice and a new audience.  She is truly the master-connector–the "Kevin Bacon" from whom all of us seem to be only a few degrees away from–and a common spirit behind this event and it's collaborators.
If you had the opportunity to attend–I hope we had the opportunity to shake hands and chat.  If you tuned in live via the web, I hope you gained from it the same energy I experienced.  If you missed out this year, fear not…BIF11 is already on the books for 16-17 September of 2015 in Providence, RI.  Mark your calendars now and start paying attention to your travel plans…you won't want to miss this event!