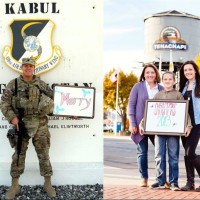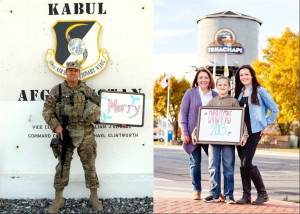 To all of you who burn braincells reading the Advanced Vectors Blog, I wanted to offer you these three thoughts on this very special day:
1.  I want to start by sharing my sincere Gratitude to you for coming back, checking in, commenting, reading and sharing my posts.  It's humbling to know that someone cares about the outputs of the random-electrons that emanate from my mind.
2.  Merry Christmas, Happy Hanukkah, and Happy Holidays to you, your family and your friends.  All to often, we focus a bit too closely upon our busy lives to realize that the best parts of living are those which involve people.  At the top of that list are the people who love, support, mend and encourage us to be better than we can be on our own.  My family is like that for me–and I wish for you to have a similar experience with those who care about you.  Share in some time this season to remind them how valuable they are and thank them for caring.  It sounds simple, and it should be–this day serves as a reminder that it truly Is!
3.  Best wishes to you for a healthy, happy and safe 2014 filled with opportunities to lead and make the world better than you found it.  If you're reading this blog, then you are a fellow member of the Universe Denting Association (yep–membership is that simple–just keep coming back every now and then to renew your membership by reading–see thought #1 above!).  Each new year we are fortunate enough to see provides more than the opportunity for a free-trip around the sun.  These "revolutions" provide us an opportunity to reflect on the previous year and decide where we are going to be making changes.  What were you doing right that you can celebrate, and what can you do "right-er" this next time around?  I wish for you an opportunity to meet these challenges with a happy attitude, a healthy body and mind, and freedom from fear in tackling the world.  UDA Members: you are cleared in hot for "denting opportunities" wherever you find them.  The universe won't wait, and neither should you!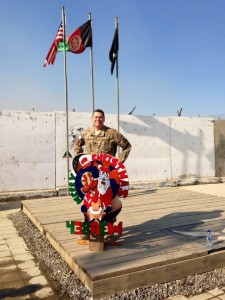 I have the great fortune to be spending this holiday in Kabul, Afghanistan engaged in quite possibly the most complex large-scale change management opportunity of a lifetime.  Unfortunately, it means I'm away from my family on a day when family is sorely missed.  It does, however, afford me one luxury–the opportunity to see 25 December 2013 a bit earlier than most of my friends and family back home in the United States.  Let me assure you, it's a great day filled with possibility, joy, hope and opportunity.  Seize it, savor it, devour it, and best of all–share it.  I am blessed to share this day with comrades from 15 nations serving a purpose greater than themselves.  To you, your teams, our friends and your families–I wish you greatness and happiness on this special day of the year.  From Stacy, Taylor, Matt II and I . . . have a VERY Merry Christmas!